Victims and Survivors of Crime Week 2019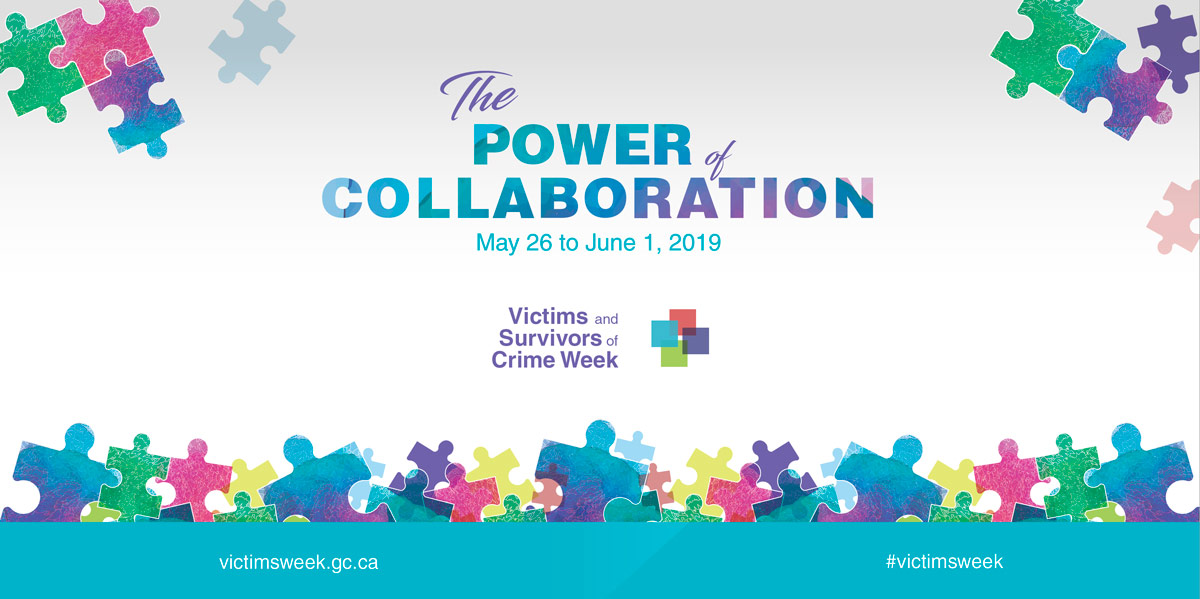 May 26 – June 1, 2019 is Victims and Survivors of Crime Week. Find out more about the events planned for our community…
In recognition and support of National Victims and Survivors of Crime Week 2019, The Elizabeth Fry Community-based Victim Services, RCMP Victim Services and Prince George Native Friendship Centre – Aboriginal-based Victim Services are pleased to announce that they will be hosting several events.
The theme this year is Power of Collaboration – Many Voices Speak Many Words.
We hope to raise awareness and education to all victims and survivors of crime to ensure they are aware of the services and supports available in Prince George.
Service Providers will gain training opportunities for their tool boxes. We will honor workers working in the area of victim services. There will be an active media campaign during the month of May 2019.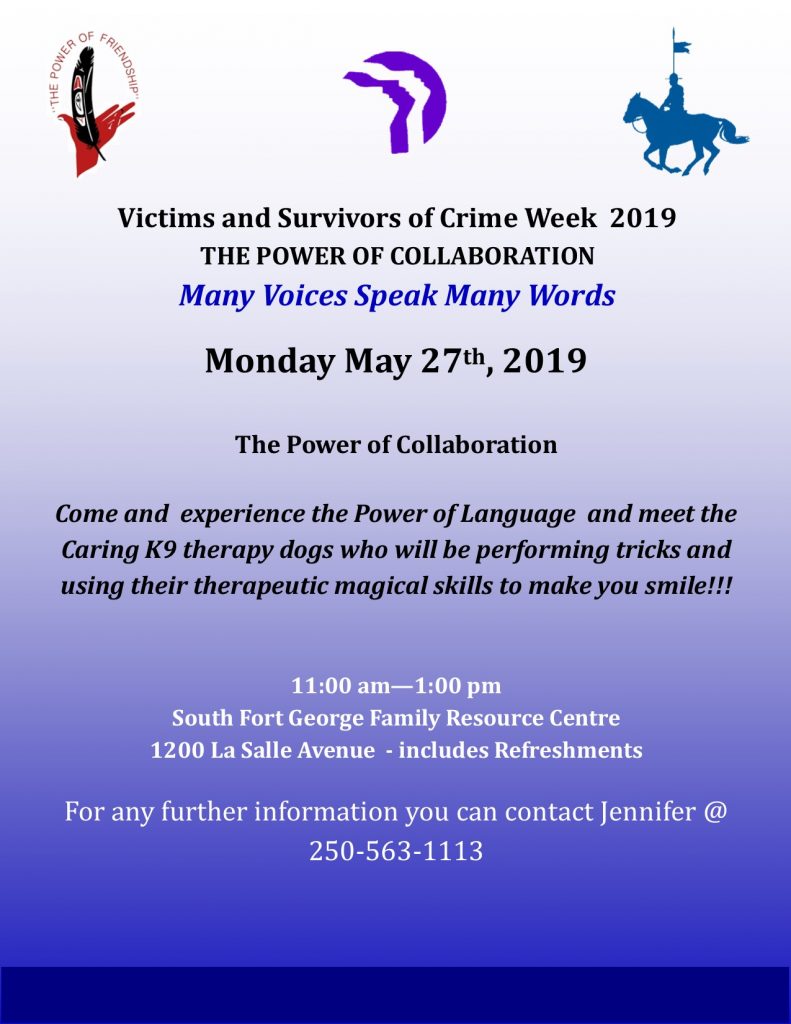 Schedule of Events
Monday May 27, 11:00 am to 1:00 pm, 2019 – Media Launch: Get the poster (PDF)
Wednesday May 29, 2019 – Workshop
Thursday May 30, 2019 – Luncheon
More information
To register for the event
Email: jenniferd@pgefry.bc.ca | Fax: 250 563-8765 | Phone: 250 563-1113
Seating is limited so register early! To ensure your seat in this event, please submit your registration by May 21st, 2019.