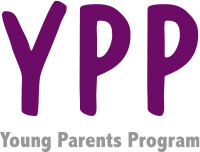 The Young Parent Program is developed to meet the individual needs of young families throughout the city of Prince George.
We are a program for any person under 24 years of age who was pregnant or parenting before the age of 20 and would like:
Free fun family outings and activities
Individual support
Parenting support and information
Group programs: Parenting, educational, and peer groups
Exploration of educational opportunities
Empowering Parents
The Elizabeth Fry supports and empowers parents through our Young Parent Program for pregnant or parenting teens, Baby's New Beginnings our pregnancy outreach program, Family Connections which offers various activities to support parents, caregivers and families of young children, and Power Play, an unstructured, supervised drop-in playtime for young children and their caregiver.
"After graduation I will have the experience of being a working mother with a better job than being a single mother that's a high school drop out."
Program Participant
Communities we serve:
Also, check out…
Supporting families and individuals.
For more information about our Young Parent Program, or to find out how you can get involved, please contact us in Prince George.