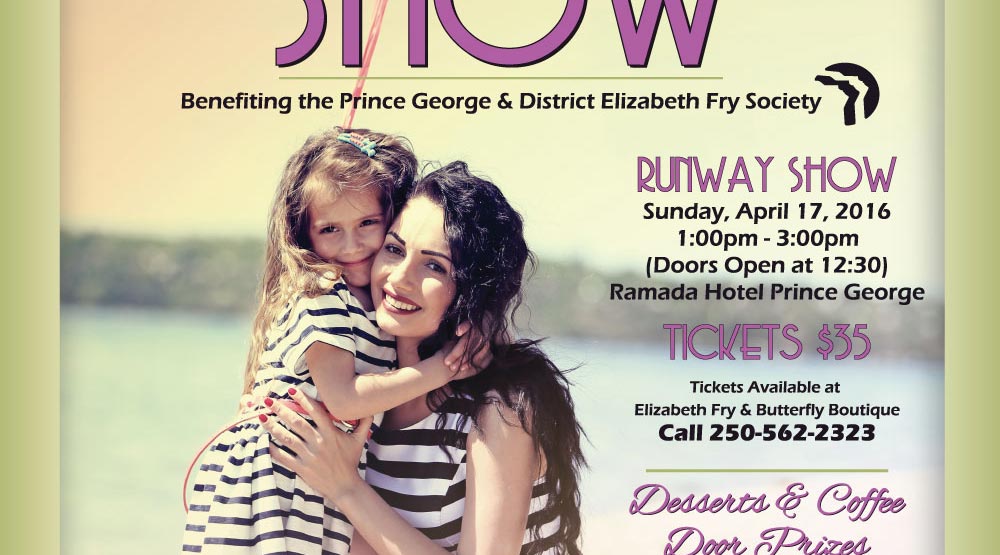 Butterfly Boutique is hosting Mommy & Me Fashion Show on April 17th, from 1:00 PM – 3:00 PM at the Ramada Prince George. Tickets are $35.00 each and the proceeds will benefit the Prince George and District Elizabeth Fry Society. There are a number of door prizes and a silent auction. We invite all to attend, so please come down and support your local community service provider.
Tickets are available at Butterfly Boutique and the Elizabeth Fry Society
Sponsors to this event are: Butterfly Boutique, The Bay, Swirly Bird, Duc, Bergmedia, and Staples Business Depot.