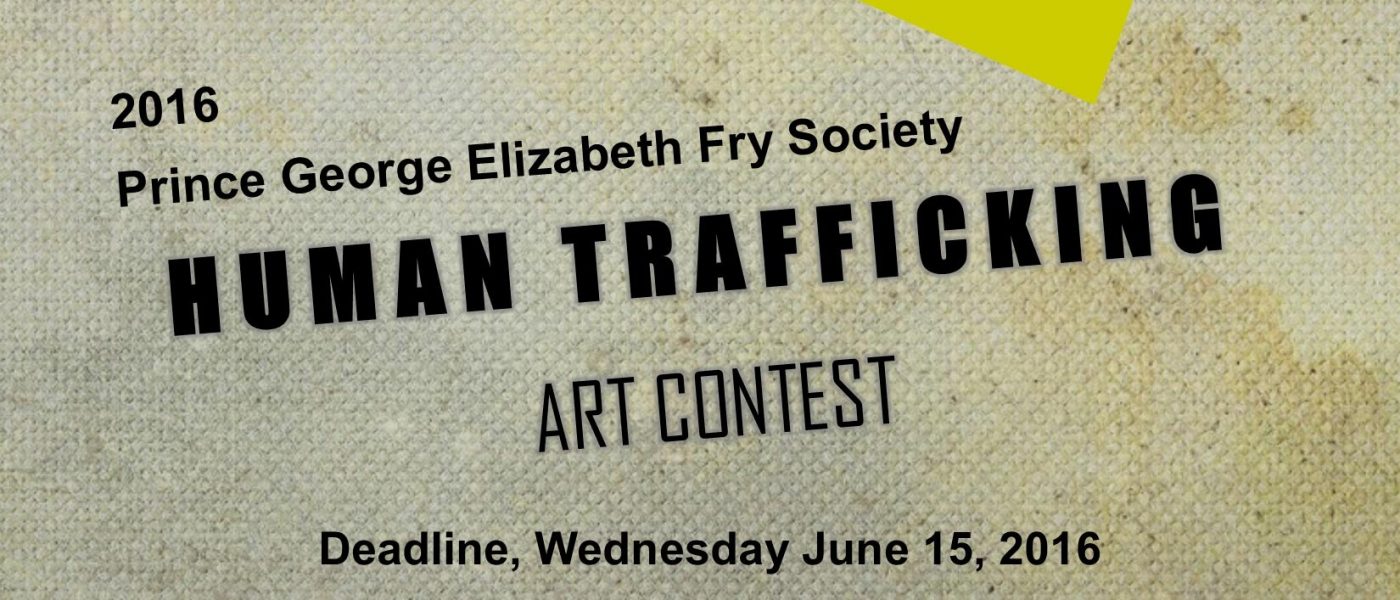 2016 Student Art Competition
Theme: Human Trafficking
The Elizabeth Fry Society is hosting a high school student art competition. Students are offered an opportunity to compete in this first ever competition in exchange for prizes and the change for their artwork to be displayed in the upcoming human trafficking information booklet.
Not only will this competition allow Prince George youth to display their immense talent, this contest creates an opportunity for our community to engage in conversation about human trafficking.
To learn more about this exciting event, or to access the Guidelines and Entry Form, visit the Student Art Competition official webpage.
View Poster – PDF